arlurt
Show Star !




Joined: 28 Nov 2006
Posts: 680
Location: North Yorkshire
Posted: Sat May 12, 2012 10:05 am

Post subject: CB1000R

---

Well after six years of ownership the Fireblade has gone...

I've had a 1000cc sports bike now, and understand what the fuss is about. I wonder how much better they've got since mine was new...



And in it's place I've got a CB1000R...



Very smooth, very easy to ride, but don't let anyone kid you it's a "Naked 'Blade".
_________________
Light is right.

Last edited by arlurt on Sun May 13, 2012 7:17 am; edited 1 time in total
Top-shaggy
Show Star !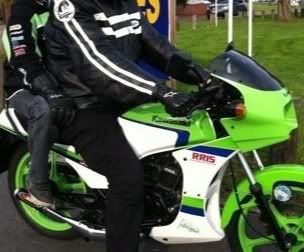 Joined: 05 Mar 2011
Posts: 1739
Location: Derbyshire
Posted: Sat May 12, 2012 6:10 pm

Post subject:

---

Very nice arlurt, I like both those bikes.
But which would I prefer ? I think it would depend on the mood I was in at the time and that's probably not a good enough excuse to have them both...

Which would I buy? Hmmmmmmmm really can't answer that either...
I'm feeling far too indecisive today


_________________
We are where we are...