Top-shaggy
Show Star !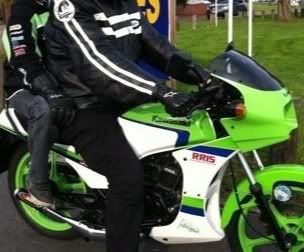 Joined: 05 Mar 2011
Posts: 1754
Location: Derbyshire
Posted: Thu Aug 04, 2022 12:50 pm

Post subject: Ar50/80/125 performance parts

---

Just an update on some things we have been up to..

Programmable ignition for AR50/80/93 and the AR125
New stainless exhausts ditto

Not a sales post.. some of it is work in progress with John at Firepower Engineering. He's mad as a box of frogs, but some of his stuff is brilliant.

He also makes repro parts like new looms

https://firepowerengineering.co.uk/
_________________
We are where we are...